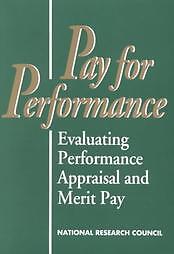 How can
a book have come out 16 years ago
and still be sold as "new"?
Actually entitled "
Pay for Performance
," the book is probably a really useful tool for those in human resources, supervisors, bosses - basically anyone who pays people to work for them. But, since the book came out well before the online age, much of the information is likely far out of date, while the dollar values that would be discussed are in 1991 values. Given the rates of inflation and the state of the job market, I would expect that this would have to be updated on an annual basis, but doesn't seem to matter for this seller.
After all, when the eBay seller calls herself "DesperateDiva", and with a feedback rating in the 3000s, I don't think it matters to her either.